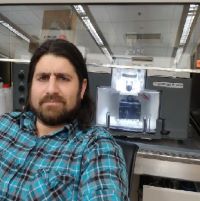 Chad Araneo, Manager
E: Chad_Araneo@hms.harvard.edu
P: (617) 432-7793
After a 3-year hiatus from the immunology flow cytometry core Chad rejoined the staff in January 2023. He received his BSc in Biochemistry from California State Polytechnic University, Humboldt. Chad has 15 years of flow cytometry experience, including clinical reference testing, academic core facilities, and flow cytometry testing in a GMP QC lab environment. In his free time Chad enjoys spending time with his family, and building, their cabin on the Saco River in Maine.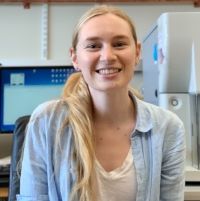 Meegan Sleeper, Flow Cytometry Research Assistant II
E: Meegan_Sleeper@hms.harvard.edu
P: (617) 432-7793
Meegan joined the flow cytometry core in May of 2021.  She received both her BSc in Biotechnology and MPS in Biochemistry from the SUNY College of Environmental Science and Forestry. Before joining the core, Meegan specialized in assay development and new method onboarding at a pre-clinical pharmaceutical company based out of Syracuse, New York. In her free time, Meegan likes to try new restaurants and spend time outside hiking or skiing.