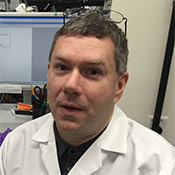 Jeffery Nelson, Flow Cytometry Core Manager
E: Jeffery_Nelson@hms.harvard.edu
P: (617) 432-7793
Jeffery Nelson has been the Manager of the Immunology Flow Cytometry Core Facility since April of 2021. Jeff received his Master of Science in Biology from Northern Illinois University, then was the manager of a lab at Children's Memorial Research Center in Chicago that used flow cytometry to study the mechanisms of transplantation tolerance.  The exciting field of flow cytometry drew Jeff into working in several large flow cytometry research core facilities including one at Northwestern University in Chicago (2001-2015) and the Bauer core facility on Harvard University's Cambridge campus (2015-2021).  In addition to managing Facility operations and providing technical expertise and experimental advice, Jeff trains individual researchers in all aspects of flow cytometry so they can obtain the highest quality data. In his free time, Jeff enjoys spending time with his family, gardening, and fishing.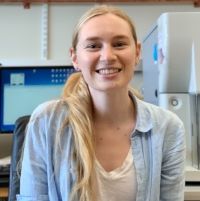 Meegan Sleeper, Flow Cytometry Research Assistant II
E: Meegan_Sleeper@hms.harvard.edu
P: (617) 432-7793
Meegan joined the flow cytometry core in May of 2021.  She received both her BSc in Biotechnology and MPS in Biochemistry from the SUNY College of Environmental Science and Forestry. Before joining the core, Meegan specialized in assay development and new method onboarding at a pre-clinical pharmaceutical company based out of Syracuse, New York. In her free time, Meegan likes to try new restaurants and spend time outside hiking or skiing.